14-7-2019, Gothenburg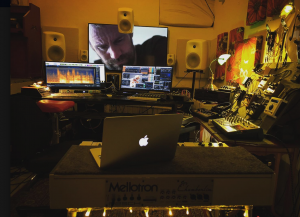 I just got back from Berlin where i was working with a new exiting Max Andersson project.
And right now im finishing the sounddesign/mix with "Sahara prison" a documentary for SVT, wich i also made the music for earlier this year. A lot of Guitarviola in it!
I am also currently composing for another documentary called ARICA. Produced by Laika film & television. A follow up for "TOXIC PLAYGROUND". Right now its on its way to IDFA.
The one and only Rebecka Rasmusson is back with a 4,5 min film called "The wild bunch". Also SVT. Im writing the music and also taking care of the soundmix for her. Doing a colab there with the drummer from the band LOK on that one.
Im also booked with two performances as a Composer for Italian Choreographer Fabio Liberti. Both having premier and residencys next year. The 28/7 im flying to Venice, Italy to see him and Jernej Bizjak perform "Dont´kiss" with my music in the tiny town of Bassano di Grappa. Really looking forward to that!
Just like im very much looking forward going to Los Angeles 14 Oct to collect som sounds for a new Tova Mozard film… Work work work.
Or is it? I cant always tell.