15-11-2020, Aarhus,DK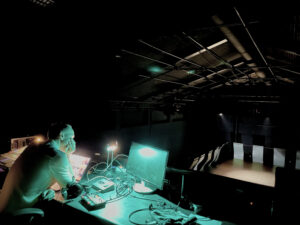 The virus keeps raging all over the planet. And most theaters and venues are closed. I was lucky though, because im involved in an international production as a composer for two Italian choreographers that is being premiered in Aarhus/Denmark. The restrictions here for culture events are not that hard.
Its a full production by Visual Theatre BORA BORA. Premiere next thursday 19/11.
Im very happy for this. And thankful. Thinking of all the musicians and businesses dissapearing right now. Its tragic.