24-9-2021, Stockholm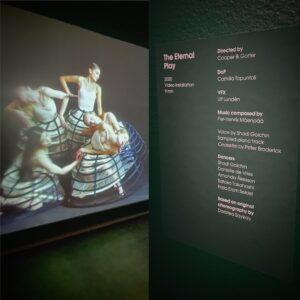 Right now im in Stockholm and proud to present my collaboration with badass ArtistDuo @coopergorfer who are having Premiere today at @fotografiska.stockholm with "Between these folded Walls, Utopia".
I wrote music to a 9min Videoinstallation called "The eternal Play" that can be enjoyed on location. There is also a minidocumentary about the project that i Scored, Soundesigned/mixed.
Its on until the 16 Jan 2022. Check it out!