Gothenburg 31.5.2021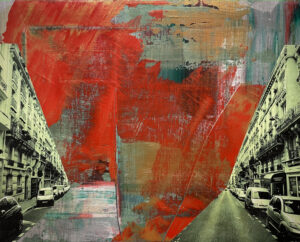 I have always seen my music in abstract shapes and places. So im trying to do the same with colors. Just like film. Layers and layers.
The feeling of being 100% present going hunting on intuition only.
No control. No logic. No boundaries.
I had no idea how much i have been missing this…
This one is 50x30cm Mixed media/acrilic/oil. "Yellow Vest Protest" – Memories from Paris a few years ago.